Now you may double or triple the value of your lot or building before you've spent a dime on construction, materials--or even a can of paint!

That's because often outdated zoning laws can depress the utility, dollar value, and monthly income of even the smallest investment property.

Using property in conformance with its current zoning can be like driving with the parking brake on.

Small Investor Savvy

Complex, legalistic, and political, zoning intimidates many smaller property owners and buyers. And information on how to make it work has been mostly for regulators, attorneys, or big real estate operators.
But now The Small Investor's Guide to Tripling Real Estate Value by Marketing Zoning Changes offers you tips from a nationally-published consultant who's done zoning for cities, suburbs, and small towns.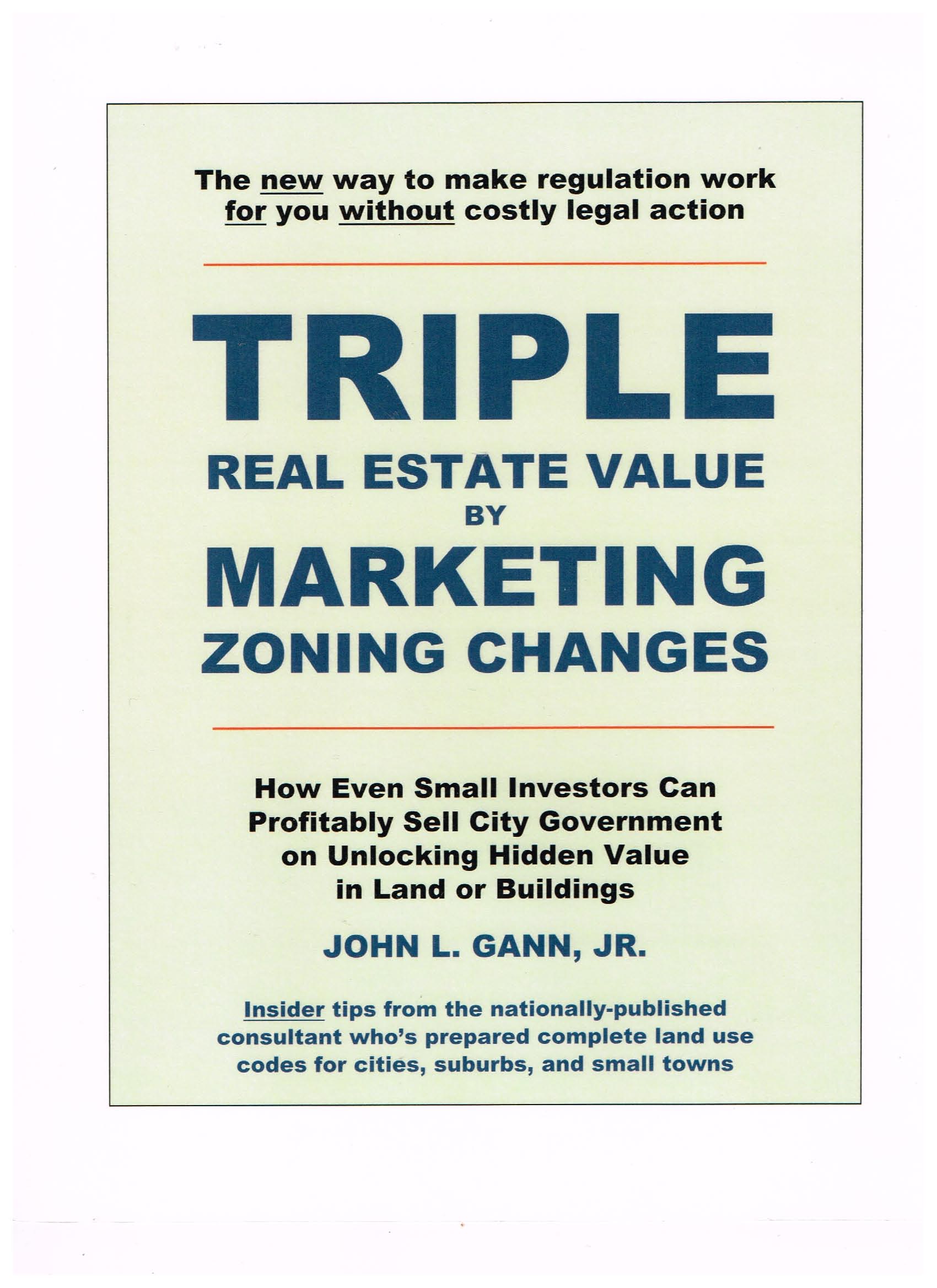 Not another tedious book, it's a compact 100-page softcover user-friendly manual full of usable intelligence for the small investor.
But what investors have done in the past meant zoning authorities had to lose for the property owner to win.
So naturally, property owners often lost. So the Guide offers a new win-win approach for dealing with zoning using techniques of marketing.

The manual will show you how to:

Find profit opportunities the big boys miss

Tell when a regulatory "No" means "Maybe"

Rewrite portions of the code your way

Choose from multiple kinds of zoning actions

Get a variance when the law says you can't.

Avoid costly and ineffective legal action.