Families' livelihoods, job availability, and tax revenues for public schools have been hurt by the decline of business in our downtown business areas.

But most downtown revitalization programs have subordinated business to design. They spend millions on improving buildings--millions that could be spent on improving business.

Downtowns that cry for traffic-generating activity are instead given non-traffic-generating aesthetics in the form of cosmetic facade and streetscape treatments. Downtown advisors push historic preservation of buildings but not of the businesses they contain.

So many downtowns have been made to look more prosperous instead of to become more prosperous. While downtown businesses must look to customers, downtown programs look instead to designers.
A To Do List

Successful Smaller Downtowns & Business Districts shows where downtown designer dogma has gone wrong. It shows how to bring business into downtown programs based on a simple but widely ignored idea:

What makes a successful business district is the same
as what makes a successful business.

It translates this idea into 36 Successful Business Practices. They're a To Do list for underperforming business areas. Over and over it uniquely asks whether what a smart business does is also what older business areas do.

And it is candid about failures of downtown revival efforts. Because it's important to know what doesn't work as well as to know what does.
Two Case Studies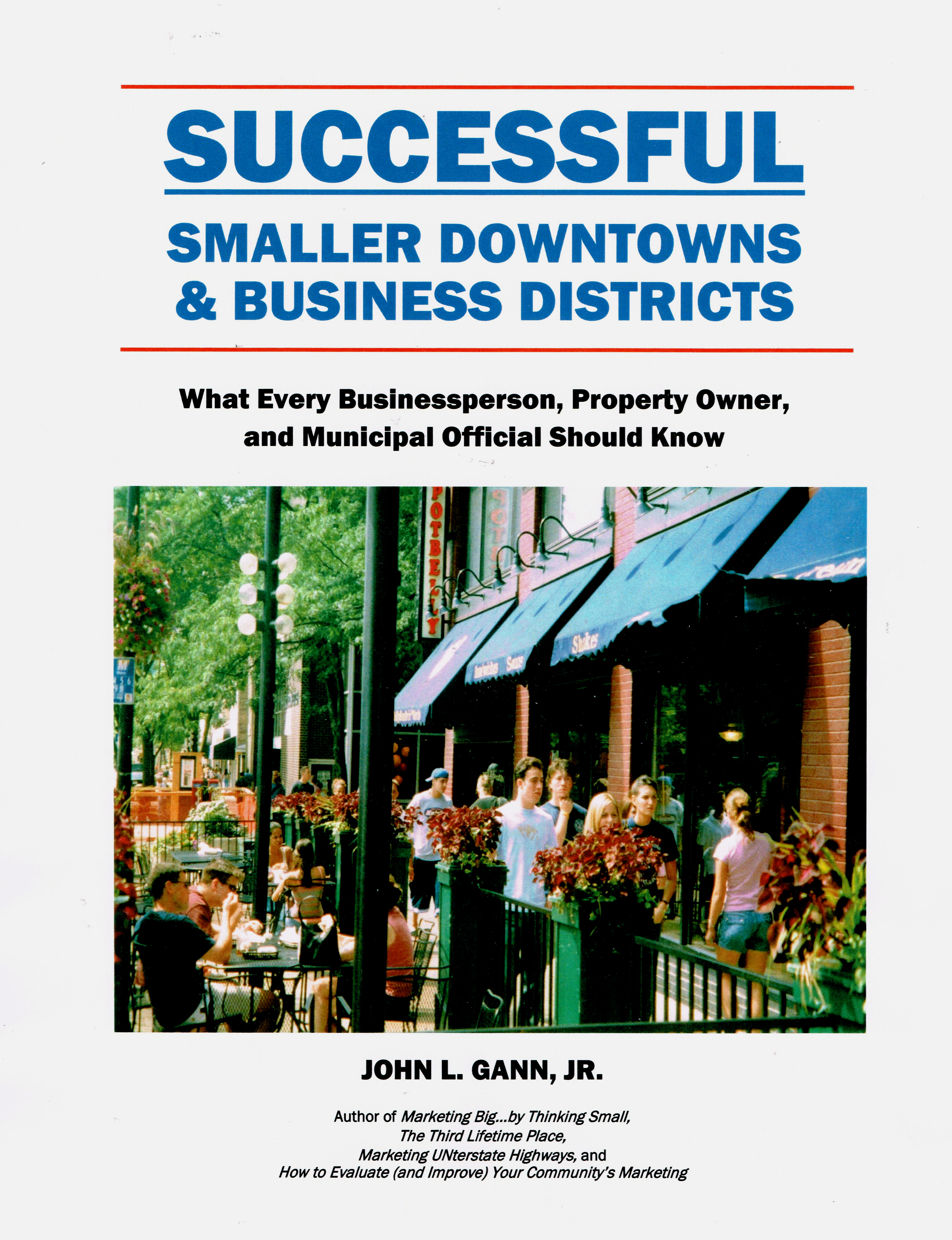 Smart downtowns don't measure success by pretty renderings and photographs but by boosts in sales, jobs, and tax revenues downtown.
In Successful Smaller Downtowns, John Gann helps you find a better way and be a leader rather than a follower. Because unlike books that just describe what downtown programs have done, this manual tells you what they could do but too often don't.